Page 2 of 5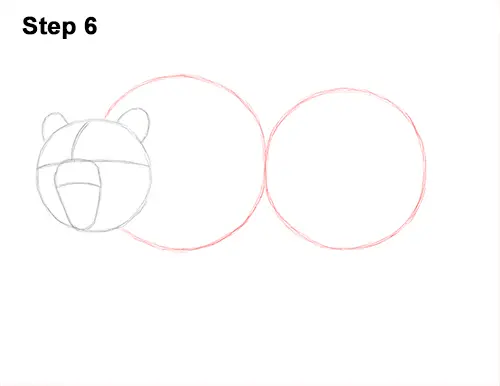 Step 6: Draw two big circles to the right of the head as guides for the grizzly bear's body. The first circle will be behind the head, so don't draw the left edge. First draw three small marks to indicate the height and width of the circle, then connect the marks using curved lines. Draw the second circle the same way: first the small marks, then the curved lines that connect them. Remember that you can always trace the outer edge of circular objects like coins if you have a hard time with circles. The circle on the right should be slightly smaller than the one on the left. The edges of the circles should touch.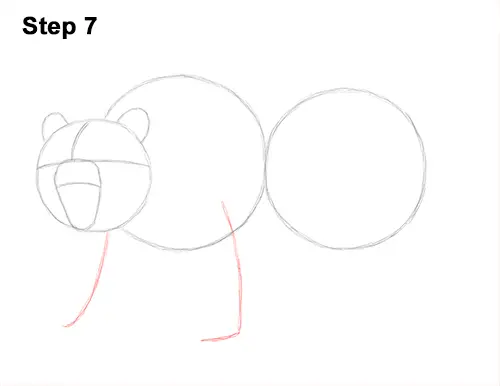 Step 7: Draw a vertical line that bends at the tip on the lower, right side of the first body circle as a guide for the growling grizzly's first front leg. Add another curved vertical line under the head as a guide for the bear's other front leg.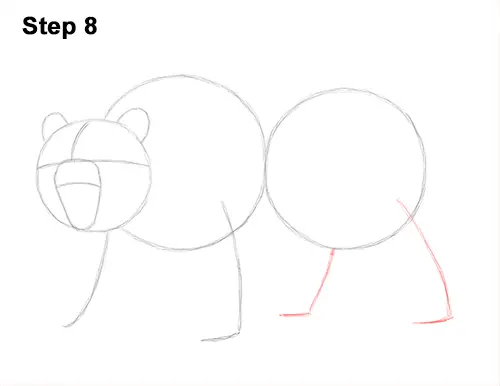 Step 8: Draw another two vertical lines that bend at the tips under the circle on the right as a guide for the grizzly's hind legs. Pay attention to the height of the lines for the legs in relation to the body. Bears don't have very long legs.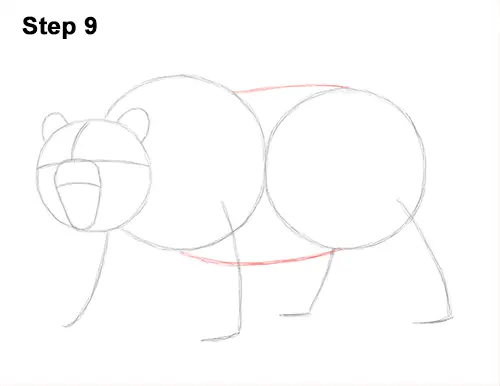 Step 9: Draw two curved horizontal lines that connect the two big circles to complete the guide for the growling grizzly's body. It's okay if these lines overlap the guide lines for the legs a bit.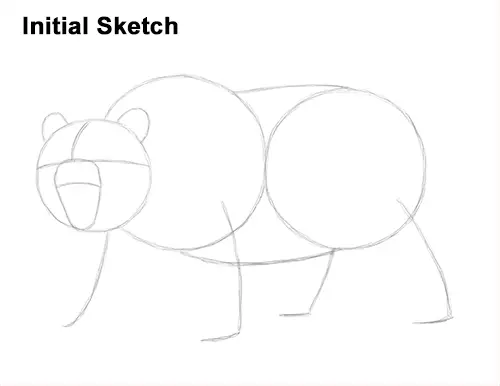 That's it for the initial sketch! From this point on, press harder with your pencil to get a more defined sketch.