Page 1 of 4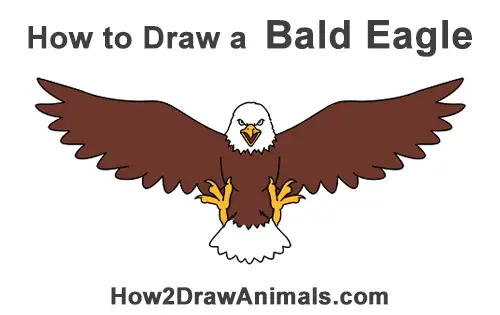 Please PAUSE the "How to Draw a Bald Eagle (Cartoon)" video after each step to draw at your own pace.
Written step-by-step video tutorial:
For the first few steps, don't press down too hard with your pencil. Use light, smooth strokes to begin.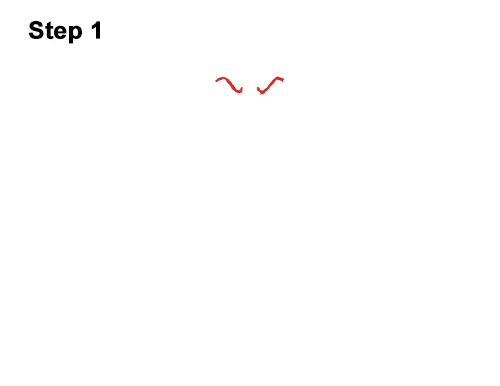 Step 1: Draw two short, diagonal lines for the bald eagle's eyebrows. Sketch lightly at first. When you get the shape and angles right, darken the lines. Curve the outer tips of the eyebrows down and the inner tips up.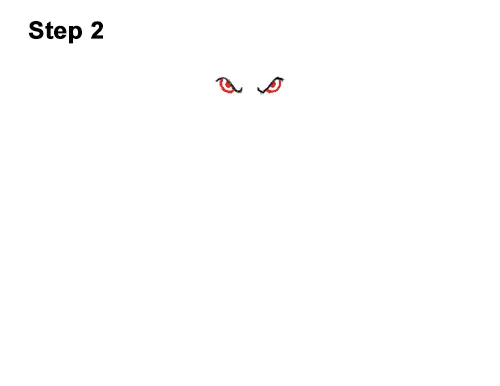 Step 2: Under each eyebrow, draw a curved line for the bottom of the bald eagle's eyes. Inside each eye, add a dot for the pupils.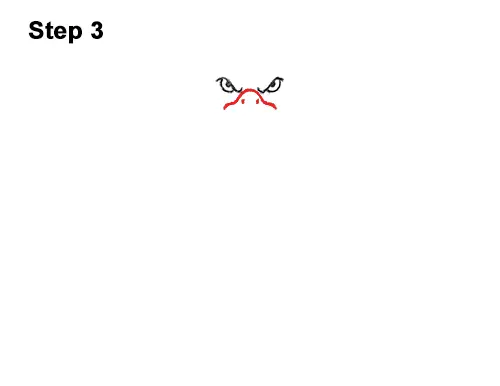 Step 3: Below the eyes, draw a wavy line for the top edge of the bald eagle's beak. Under the middle, curved section of the line, draw two tiny dots for the nostrils.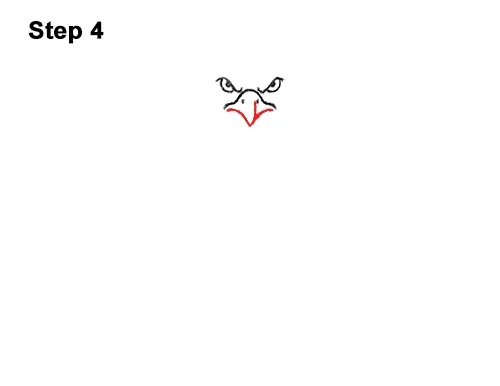 Step 4: Below the nostrils, draw a V-shaped line for the top part of the bald eagle's open beak. Add a curved, vertical line inside to emphasize the curvature of the beak.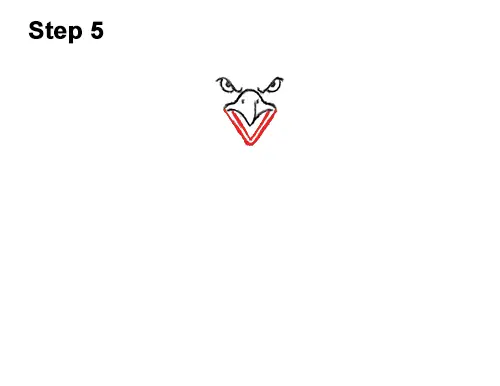 Step 5: Draw another V-shaped line below for the bottom part of the open beak. Underneath that, draw yet another V-shaped line for the lower edge of the bald eagle's beak.