Page 1 of 3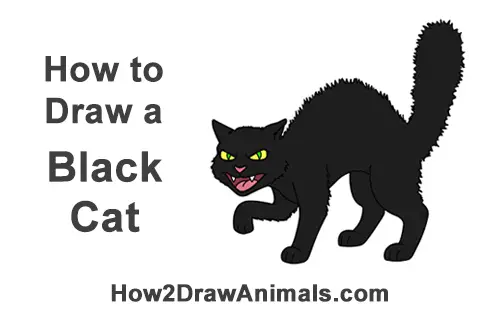 Please PAUSE the "How to Draw a Cartoon Black Cat for Halloween" video after each step to draw at your own pace.
Written step-by-step video tutorial:
For the first few steps, don't press down too hard with your pencil. Use light, smooth strokes to begin.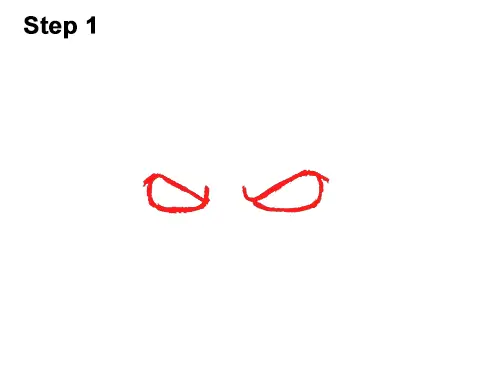 Step 1: Draw two short, diagonal lines for the cat's eyebrows. Sketch lightly at first. When you get the angles right, darken the lines. Bend the tips to emphasize the furrowed brow. Under each eyebrow, draw a curved line for the bottom part of the eyes. The overall shape of each eye should be similar to a triangle.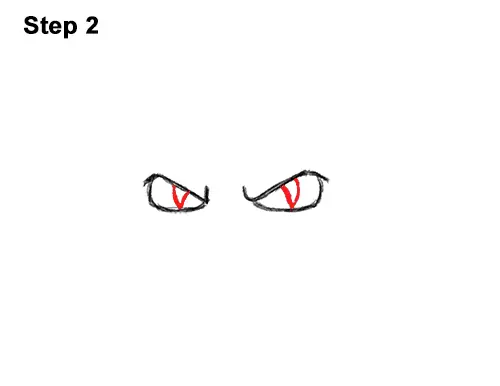 Step 2: Inside each eye, near the left side, draw a small V-shaped line for the pupils.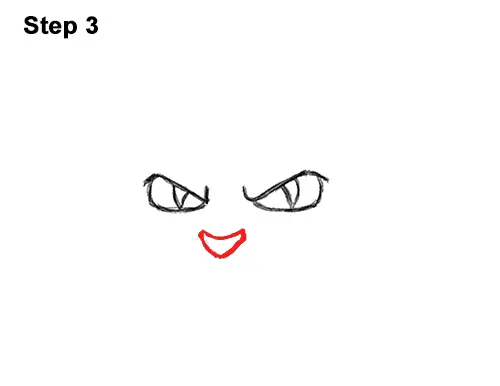 Step 3: Below the eyes, draw a small triangle shape for the nose. Curve the top edge a bit.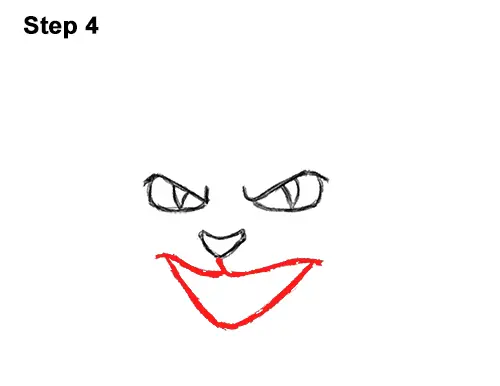 Step 4: Under the nose, draw a wavy line that stretches toward the right side for the first part of the mouth. Now draw a similar line that stretches to the left for the second half of the top of the mouth. Under those two lines, draw a longer V-shaped line for the bottom part of the mouth.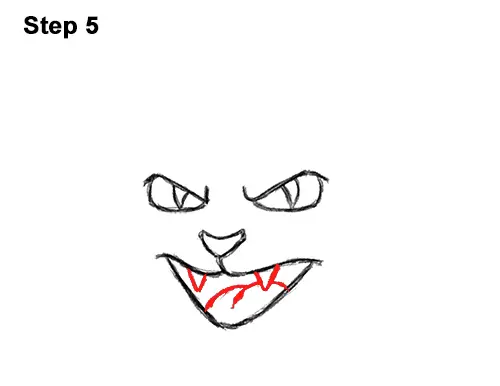 Step 5: Inside the mouth, at the top, draw two V-shaped lines for the teeth. Below that, draw two curved lines for the tongue. Don't overlap the teeth.