Page 1 of 3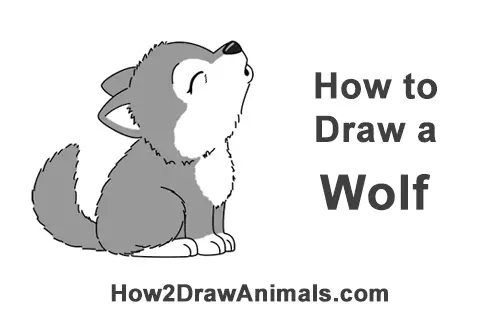 Please PAUSE the "How to Draw a Wolf Howling (Cartoon)" video after each step to draw at your own pace.
Written step-by-step video tutorial:
For the first few steps, don't press down too hard with your pencil. Use light, smooth strokes to begin.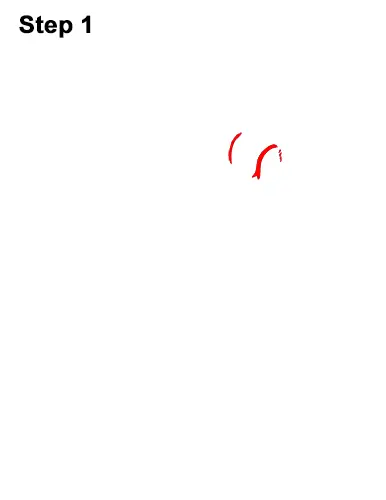 Step 1: Draw a small, curved vertical line for the cartoon wolf pup's closed eye. Sketch lightly at first and darken the line after you get the size and shape right. Make the line thick and add two pointy ends at the bottom for the eyelashes. Add a thinner, curved line on the left side for the eyebrow. Draw a few tiny lines on the right for fur.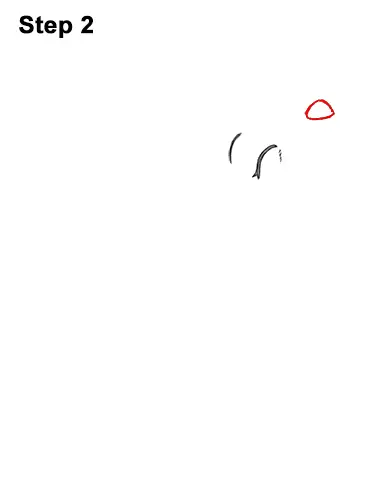 Step 2: To the top, right of the eye, make a small mark to indicate where the wolf pup's nose will be. At that mark, draw a small triangle for the nose. The triangle for the nose shouldn't be too big compared to the closed eye.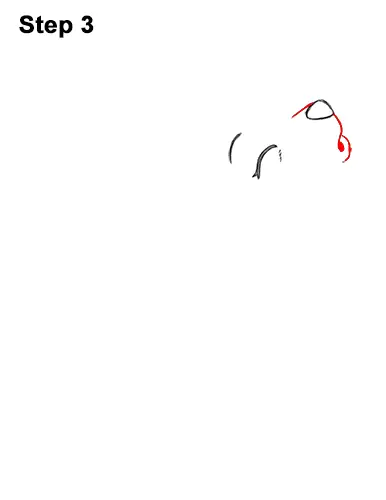 Step 3: Draw a small line to the left of the nose for the top of the muzzle. To the right of the nose, draw a short, curved line for the wolf pup's top lip. At the end of the curved line, draw a small circle and shade it in for the O-shaped howling mouth. Below the mouth, draw a small, curved line for the bottom lip.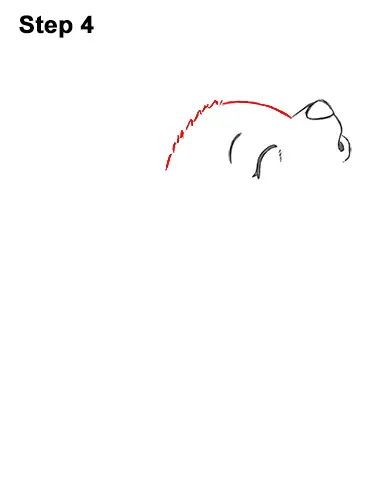 Step 4: Starting at the wolf pup's muzzle, draw a curved line above the eye and eyebrow for the front of the head. Then draw a curved line that's made up of short strokes on the left for the furry top of the head. Pay attention to the distance between these lines and the closed eye.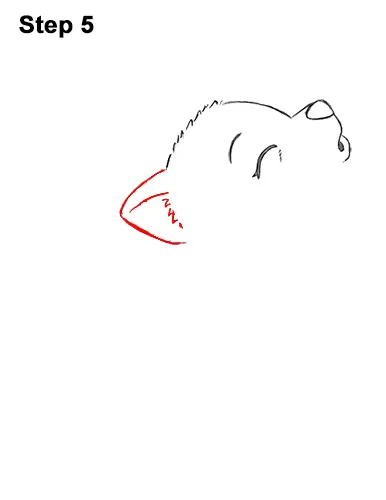 Step 5: On the bottom, left side, draw an angled line similar to a big less-than sign (<) for the wolf pup's ear. Draw a few lines within the shape of the ear to give it more structure.