Page 2 of 4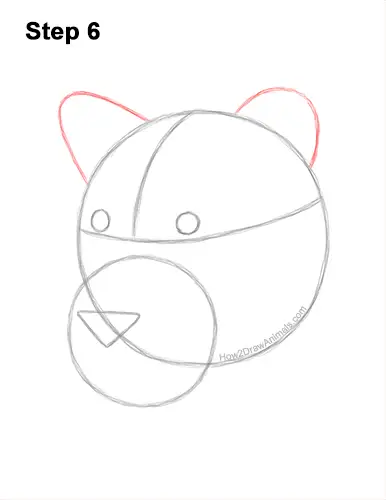 Step 6: On the top, right side of the head, draw a small arc as a guide for the first ear. On the left side, draw a slightly longer and thinner arc as a guide for the lion's other ear. Make the bottom of this arc wider than the top. The tops of both arcs should be at around the same height.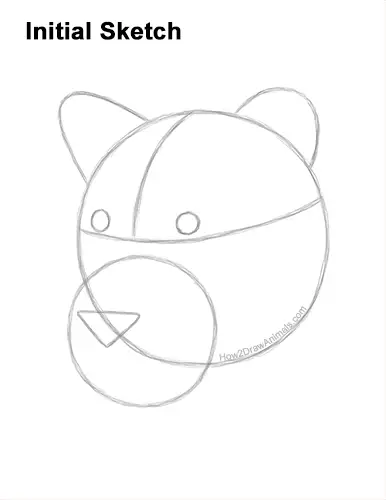 That's it for the guides! From this point on, press harder with your pencil for a more defined drawing of a lioness.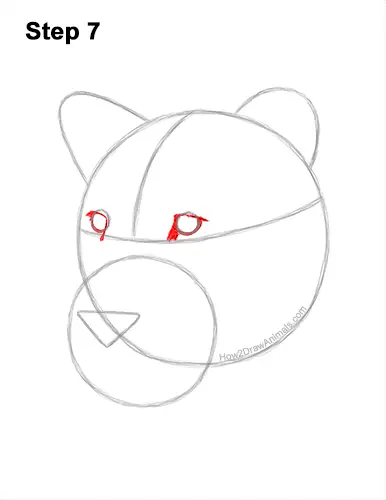 Step 7: Inside the head, darken the small circle on the left for the big cat's first eye. Make the top side and right side flatter and narrower for the eyelid and corner of the eye. Make the lines thicker and darker. Add an extra long line on the top, left side for eyelashes. Extend the bottom, right corner downward for the inner corner of the lioness' eye. Draw a line over the small circle on the right for the other eye's eyelid. Darken the small circle and make the edge thicker. Add a short, vertical line to the left of the circle for the outer side of the eye shape. On the bottom, left side, draw a thin, triangular shape that points toward the nose for the inner corner of the lioness' eye.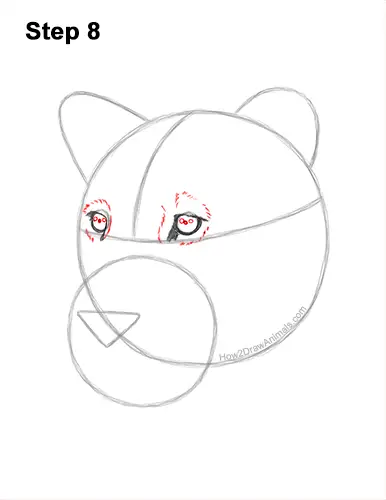 Step 8: Inside the eye on the left, near the middle, draw a tiny dot for the first pupil. Draw a slightly bigger dot in the middle of the eye on the right for the other pupil. On either side of each pupil, draw a tiny circle for highlights. Draw a series of small strokes around each eye for detail on the lioness' fur. Curve the path of the strokes around the eyes. Don't draw the strokes too far away from the eyes.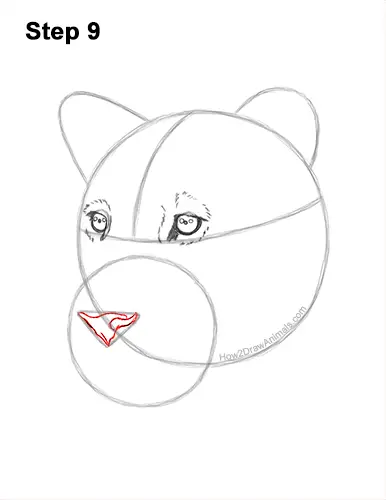 Step 9: Use the triangle inside the muzzle as a guide to draw the lioness' nose. Darken the top edge of the guide but make the line wavier. Curve the top part of the left edge a bit as you darken it. Draw a long, curved line on the right side of the nose for the nostril. Make the right edge wavier as you darken it and add a small line on the bottom corner.