Page 3 of 5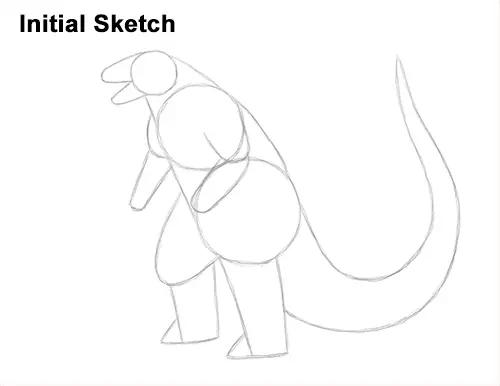 That's it for the guides! From this point on, press harder with your pencil for a more defined drawing.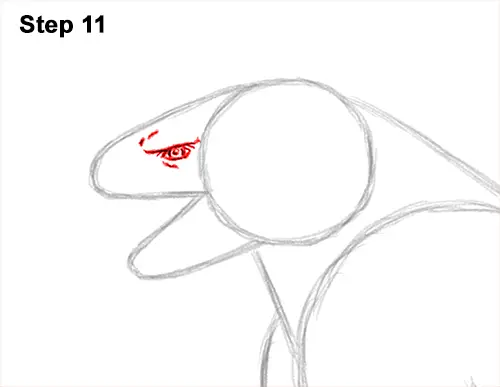 Step 11: Lightly sketch a small oval inside the big arc on the head, close to the edge of the circle. On the top edge of the eye, draw a couple of short, curved lines for Godzilla's thick brow. Darken the oval for the eye but make the sides pointier like a little football. Inside the eye, draw a couple of short lines for the visible part of the iris. In the middle of the eye, draw a dot for the pupil. Off to the side, if you have space, draw a tiny circle for highlight.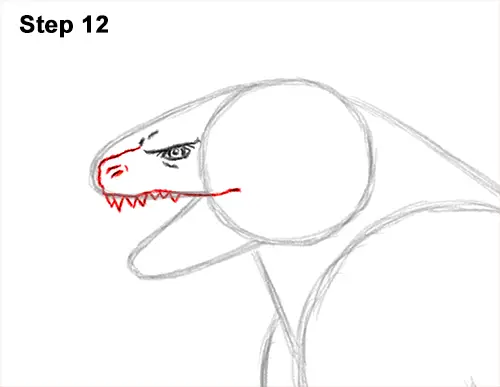 Step 12: Use the big arc as a guide to draw the top jaw. Follow the path of the guide to create the shape of Godzilla's muzzle but make the top part narrower. Make the bottom wavier and extend the line in toward the initial circle to make the mouth longer. Close to the top edge of the muzzle, draw two short lines for the nostril on this side of the head. Draw a series of short, V-shaped lines along the left edge of the mouth for the top row of teeth.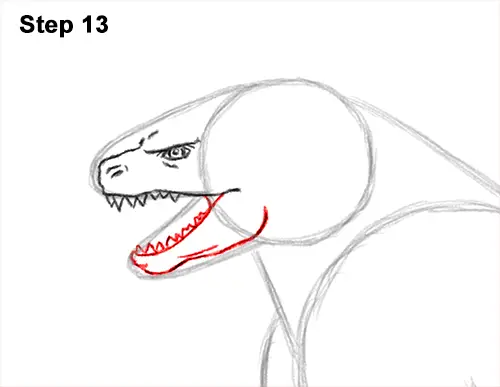 Step 13: Use the arc on the bottom as a guide to draw the lower jaw the same way. Draw a curved line across the arc toward the tip of the line on the top, right for the open mouth. Follow the bottom edge of the guide as you draw Godzilla's jaw but make the shape wavier. Curve the right side of the line up for the strong jaw muscles. Draw a series of small, triangular shapes along the line for the mouth for the row of lower teeth.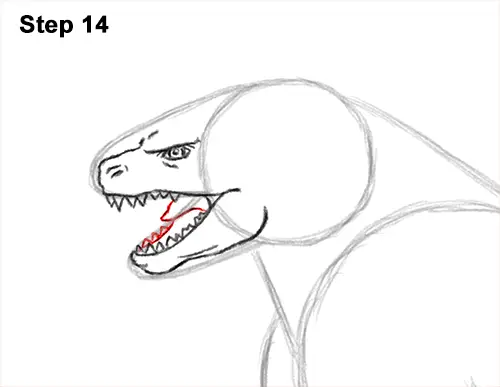 Step 14: Inside the mouth, on the right, draw a small, pointy shape for the tongue. Darken the arc for the other side of the mouth. Add more small, triangular shapes for the rest of Godzilla's teeth.