Page 2 of 3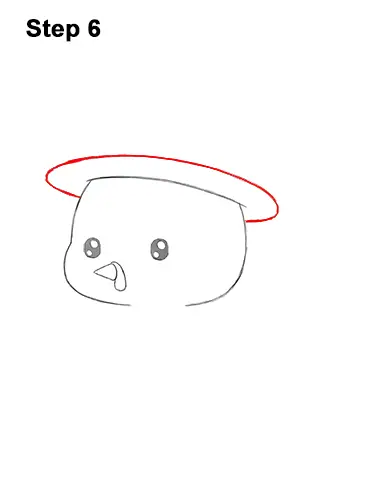 Step 6: At the top, draw a long line that's parallel to the bottom of the Pilgrim hat for the hat's brim. Extend the sides of the lines so that they curve and meet the turkey's head and complete the shape of the rim.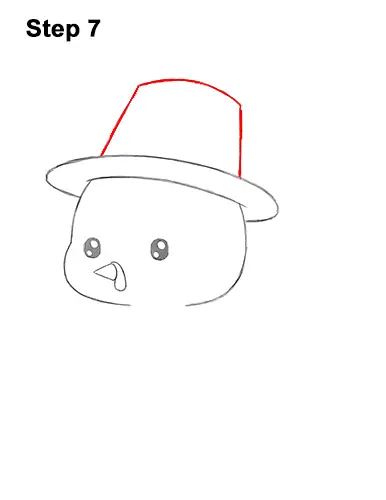 Step 7: Above the brim, draw two vertical lines that slope inward a bit for the top part of the Pilgrim hat. Close off the shape with a curved, short line at the top.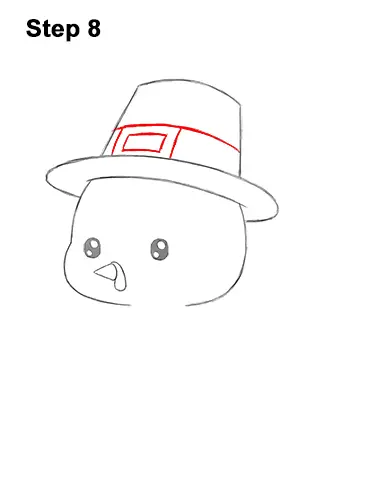 Step 8: Draw a curved, horizontal line across the middle of the Pilgrim hat for the belt. Inside the belt, close to the left side, draw two short, vertical lines for the outside edges of the buckle. Within the vertical lines, draw a small, rectangular shape to finish the buckle.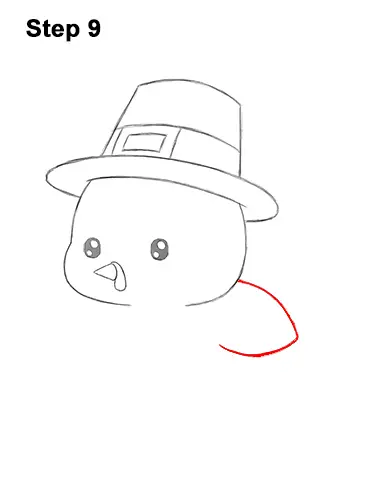 Step 9: On the lower, right side of the Thanksgiving turkey's head, draw a couple of curved lines that come to a point for the wing. Don't make the bird's wing too big. It should be smaller than the head.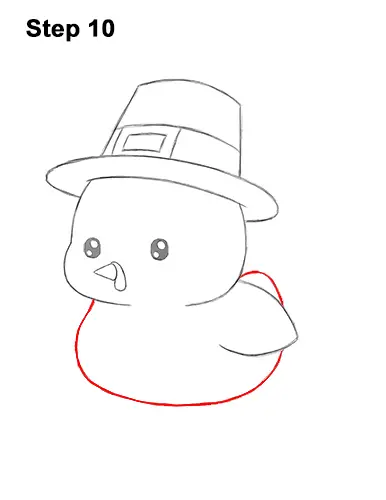 Step 10: Far down below the head, make a small mark to indicate the bottom of the turkey's body. Draw a long, curved line from the left side of the head to the mark to create the front part of the body. Connect the mark to the wing for the bottom of the body. Above the wing, add a curved line to finish the bird's body.