Page 2 of 3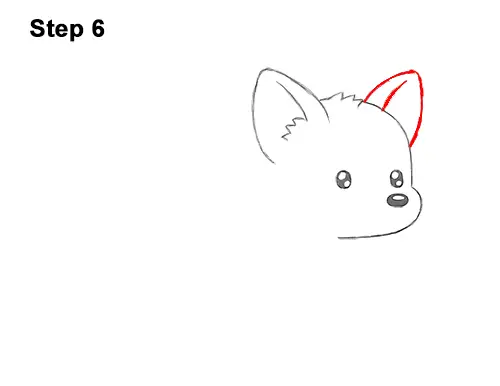 Step 6: To the right, draw another arc for the corgi's other ear. This ear should be smaller than the first one. Draw a line inside for structure.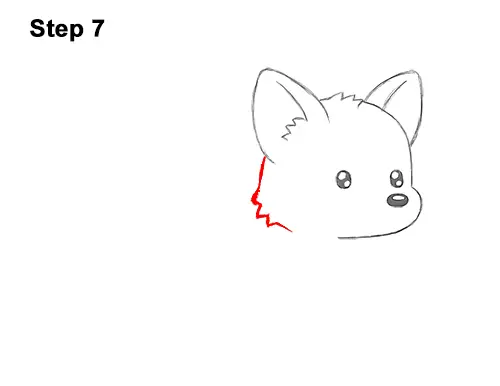 Step 7: Below the ear on the left, draw a curved line with a few spiky shapes in the middle for the corgi's furry cheek. Sketch lightly at first and when you get the shapes right, darken the lines. The bottom of this line should not connect to the cheek line on the right.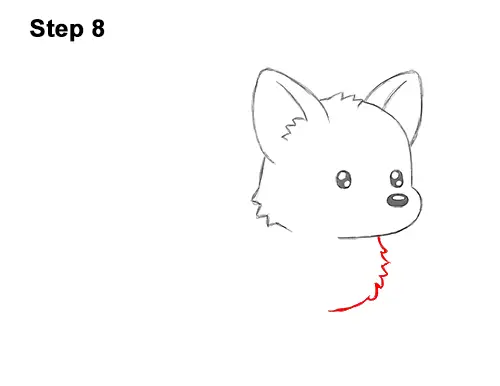 Step 8: Under the corgi dog's head, draw a line that curves to the left for the chest. Along the curve of the line, draw a few short, spiky shapes for the fur on the chest.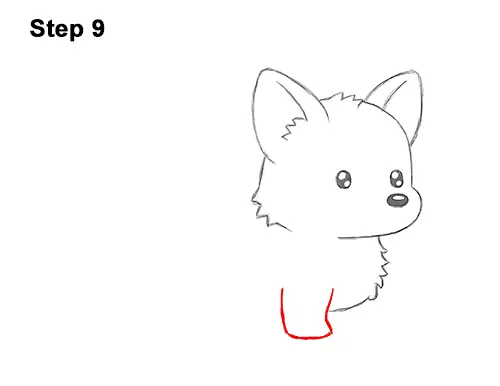 Step 9: To the left of the chest, draw a small, blocky shape for the cartoon corgi dog's first front leg. Add an extra curved line on the lower, right side of the shape for the foot.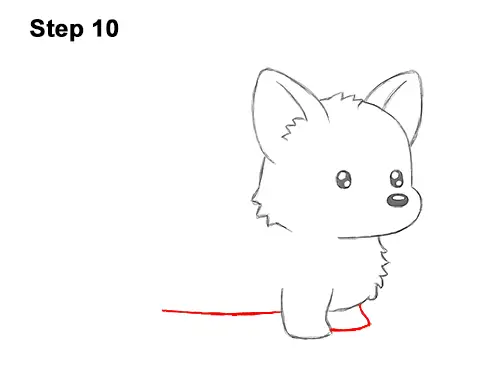 Step 10: To the right, draw a short, angled line for the visible part of the corgi's other front foot. On the left, draw a long, horizontal line for the bottom edge of the torso.