Page 2 of 5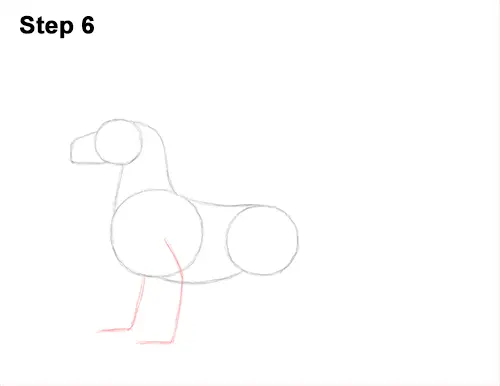 Step 6: Under the big circle on the left, draw two angled lines as guides for the front legs. Pay attention to how these lines bend. This will indicate where the earth dragon's joints and feet go later on.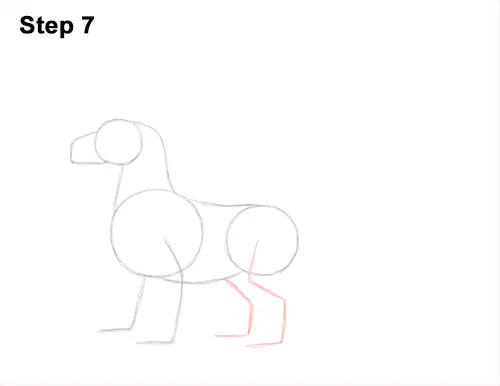 Step 7: Draw another angled line under the circle on the right as a guide for the dragon's first hind leg. This line should bend twice in the middle for the joints and once at the bottom for the foot. Add another angled line to the right as a guide for the other hind leg.
Step 8: Starting on the top, right side of the body, draw a long, curved line as a guide for the top part of the tail. The line should dip down and then curve back up. Add a similar line underneath for the bottom edge of the earth dragon's tail. The base of the tail on the left side should be wide, and the right side should end at a pointy tip.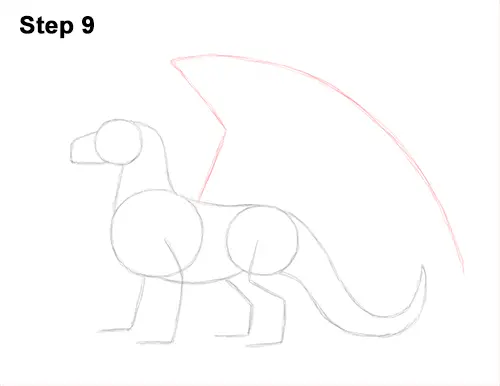 Step 9: Draw a line on top of the body that bends in the middle as a guide for the first part of the earth dragon's wing. Now draw a very long line that curves toward the tip of the tail as a guide for the rest of the wing. This line can extend farther to the right than the tail. Then longer it is, The bigger the wing will be.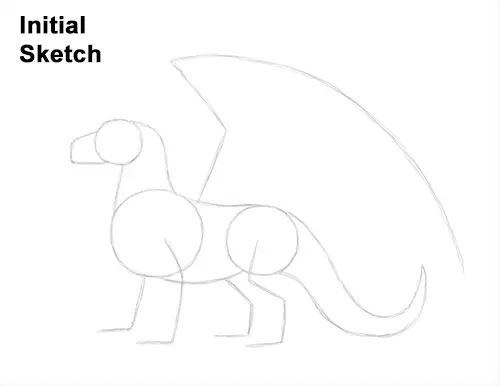 That's it for the guides! From this point on, press harder with your pencil for a more defined drawing.