Page 3 of 4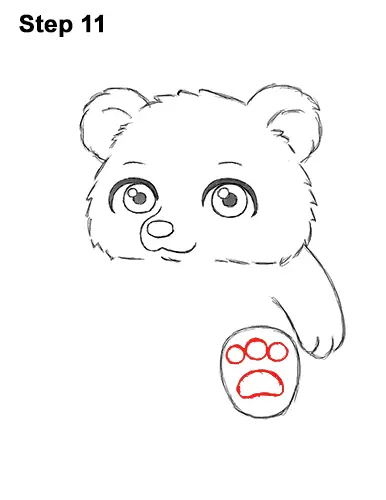 Step 11: Inside the foot, near the top, draw three small circles for the padding on the bear's toes. At the bottom , draw a curved shape similar to a bean for the rest of the foot's padding.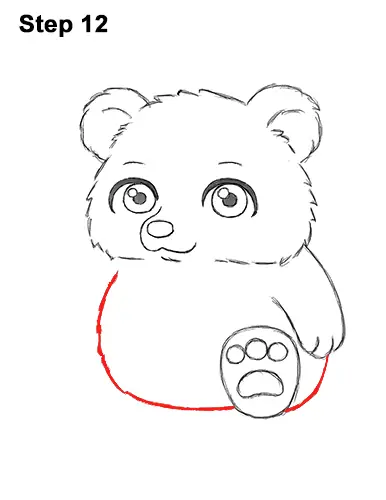 Step 12: For the cartoon bear's body, draw a long line that starts below the head and curves toward the foot. Add a few jagged strokes along the way for the fur. Draw a curved line to the right of the leg for the back of the body.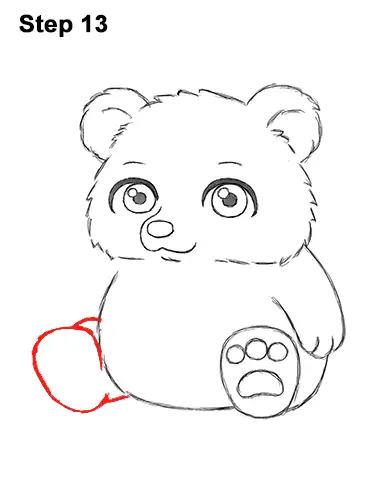 Step 13: Draw the other foot using another oval-like shape. Make the bottom part thinner than the top. Don't close off the shape of the foot entirely. Add a line at the top and bottom for the bear's leg.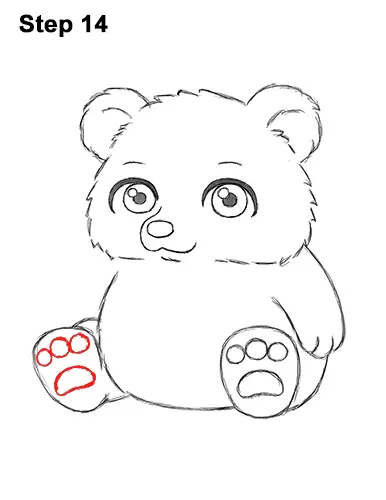 Step 14: Draw the padding on the bear's foot. Three small circles at the top and a curved shape at the bottom.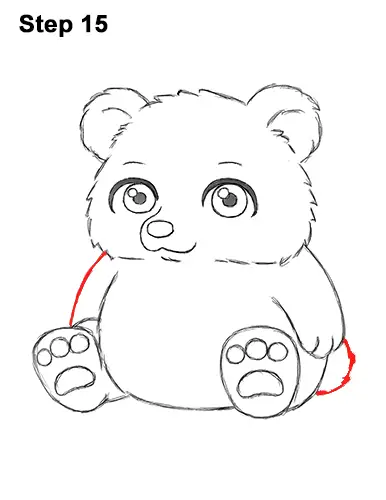 Step 15: Draw a curved line on the left side for the bear's other arm. Add a smaller curved line on the lower, right side of the body for the tail.