Page 2 of 4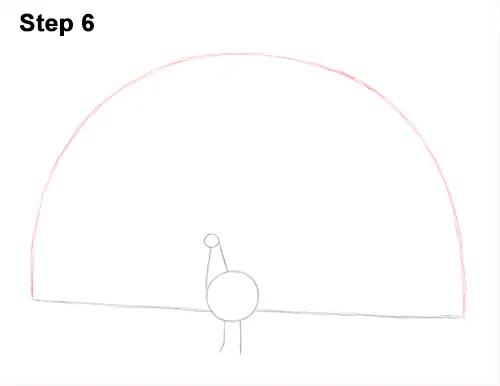 Step 6: High above the body, make a small mark to indicate the height of the tail. The higher you draw this mark above the head, the taller the peacock's tail will be. Now connect the mark to the ends of the horizontal lines below using curved lines to finish the guide for the peacock's tail. The shape of the tail should be similar to a huge letter D on its side. Pay attention to the size of the tail relative to the bird's body. You can also make the tail a lot bigger if you'd like.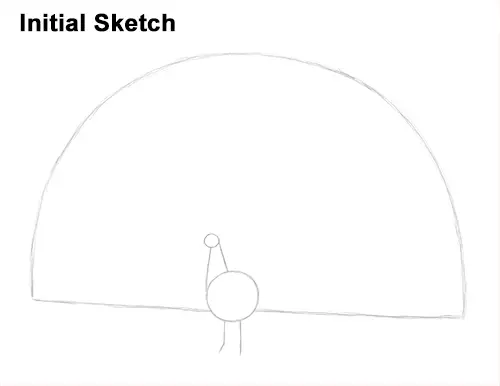 That's it for the initial sketch! From this point on, press harder with your pencil to get a more defined sketch.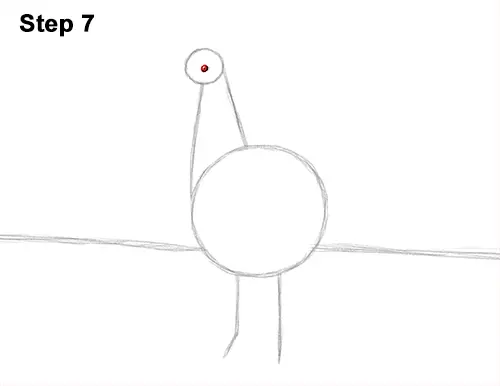 Step 7: Draw a small dot inside the head, near the middle, for the peacock's eye. The eye will be very small, so don't worry about adding too much detail.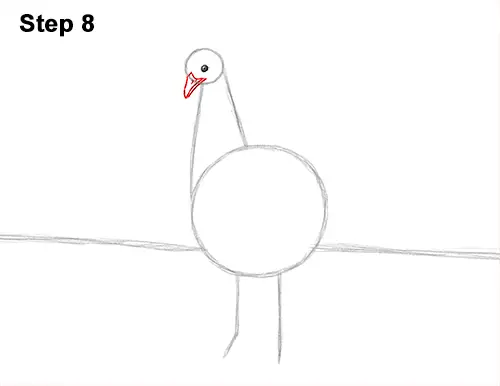 Step 8: Add the peacock's beak by first lightly sketching a V- shaped line on the lower left side of the head. Draw a series of small, curved lines inside the head for the base of the beak. Darken the V- shaped line. Add an extra line on the right for the bird's mouth and a slit at the top for the nostril.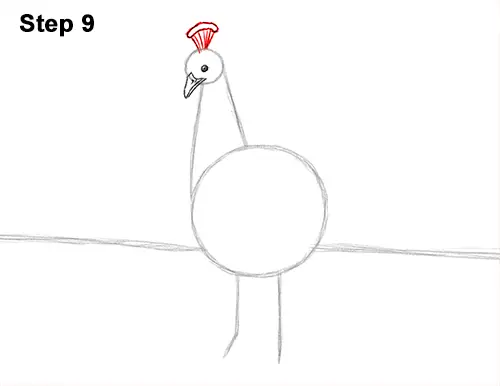 Step 9: On top of the head, draw a couple of short, curved lines for the base of the crest. On top of the base draw a wavy, cloud-like shape for the feathers that form the crest. Add a few more lines in the middle for more feathers.