Page 4 of 4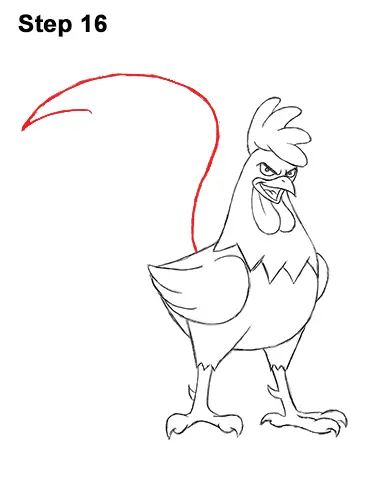 Step 16: Starting on the left side of the body, draw a long curved line for the first part of the rooster's tail. The line should curve up, then to the left and have a spike on the end. It should be similar to a giant question mark.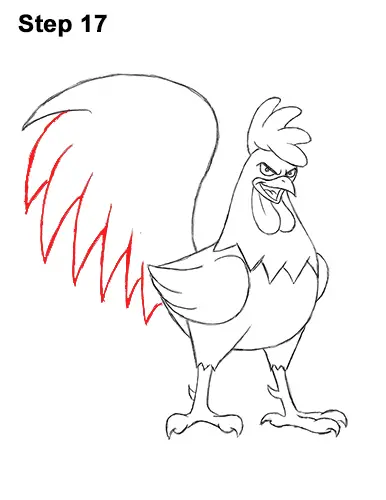 Step 17: Draw a series of big V-shaped lines along the left side for the bottom part of the rooster's tail. You can add more V-shaped lines for more feathers. It's okay if the lines overlap one another a bit. Tilt the V-shaped lines near the top a little more.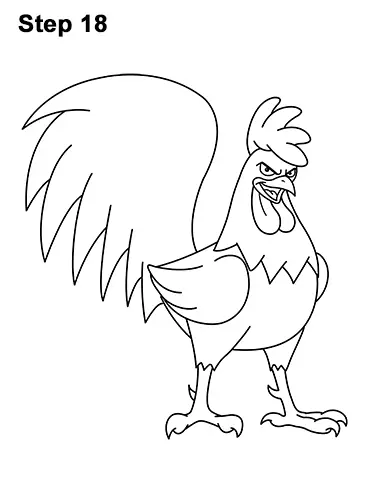 Step 18: Using a pen or marker, carefully go over the lines to make your cartoon rooster drawing permanent. After inking, get rid of every pencil mark with an eraser.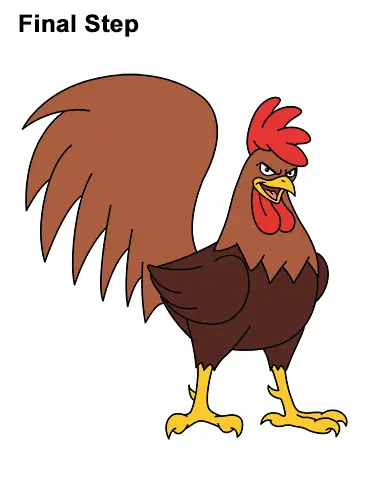 Final Step: Color your cartoon rooster drawing using color pencils, markers or even crayons! Use red for the comb and wattle. Color the head and tail light brown. You can, of course, color your drawing differently if you'd like. For this color scheme, use dark brown for the rooster's body. Use red for the feet and beak, dark red for the inside of the mouth and pink for the tongue.
Thanks for visiting! Subscribe to the How2DrawAnimals YouTube Channel for a new tutorial every Tuesday.

To learn how to draw popular cartoon characters, visit EasyDrawingTutorials.com.
RELATED TUTORIALS