Page 3 of 4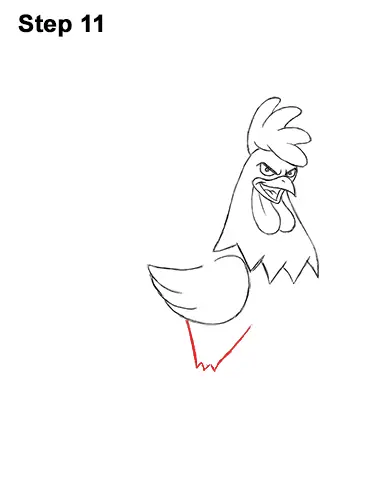 Step 11: Under the rooster's wing, draw the top part of the leg as two sloping lines with smaller V-shaped lines at the bottom.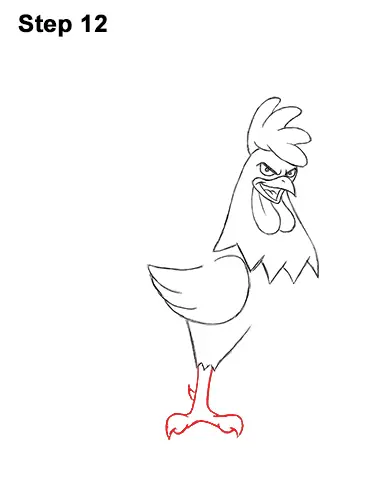 Step 12: Now draw the bottom part of the leg by first drawing two parallel vertical lines. Draw the toe pointing toward us using a series of curved lines underneath. Make the tip pointy for the sharp talons. Add another toe the same way on the right side. On the left side of the rooster's leg, draw a small spike for the spur.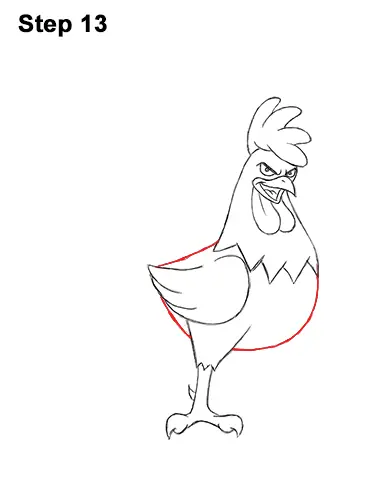 Step 13: Draw a couple of lines to the left of the wing and leg for the back portion of the cartoon rooster's body. Add a long curved line from the neck to the leg for the front part of the body.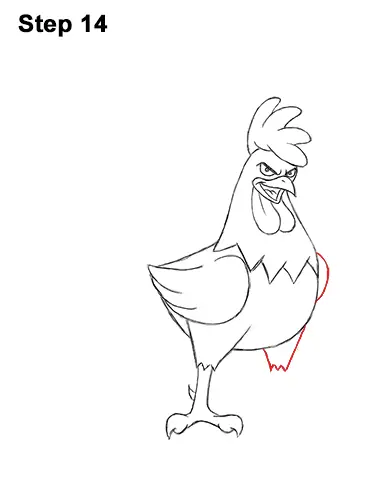 Step 14: Draw a curved line on the right side of the body for the rooster's other wing. Then add the top part of the other leg the same way as the first one.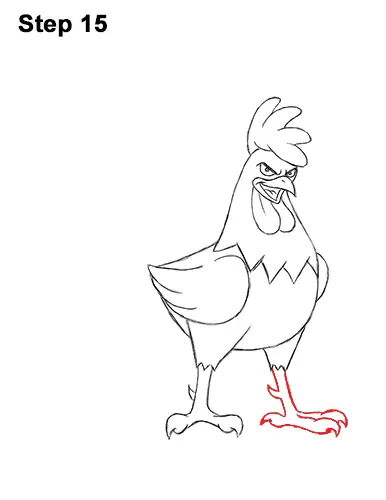 Step 15: Draw the bottom part of the leg by first drawing two parallel sloping lines. Draw the first toe that points to the left by using a series of wavy lines. This foot is facing sideways, so the rooster's other two toes will be longer and point to the right. Draw the tips curling down and forming a point for the talons and add a spike on the left for the spur.