Page 3 of 4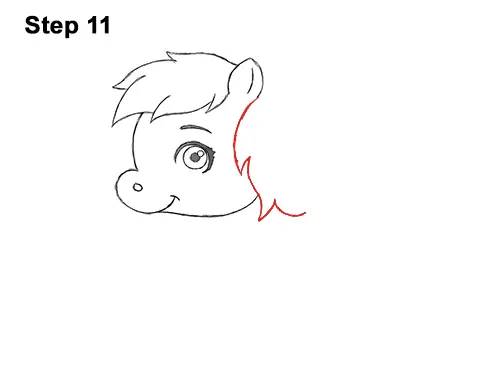 Step 11: Draw a series of lines that start at the ear and extend toward the lower part of the head for more of the mane. Curve the lines and add a couple of pointy ends to create the left edge of the horse's mane.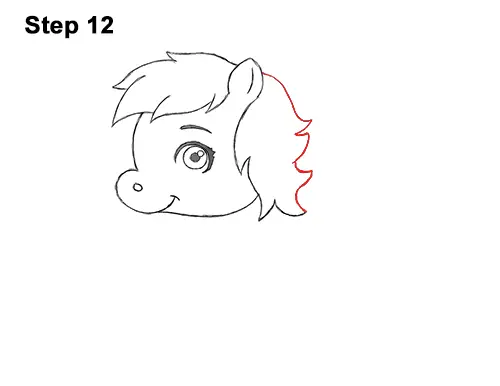 Step 12: Now draw more curved lines to create the right edge of the clump of mane. Be sure to add a few spikes along the way to represent the tips of the horse's messy mane.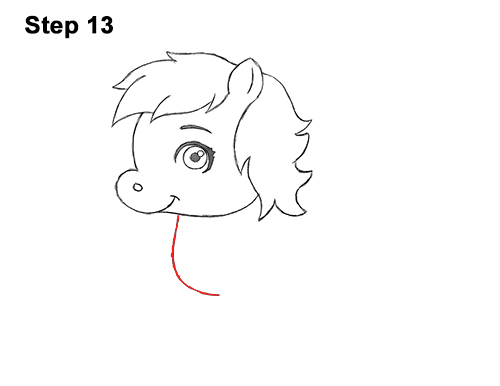 Step 13: Below the pony's head, draw a long curved line similar to the letter J for the cartoon horse's chest.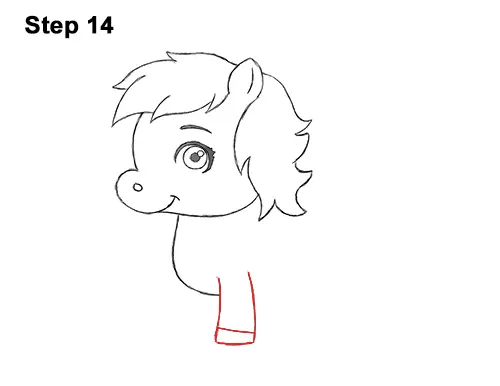 Step 14: To the right of the horse's chest, draw two long vertical lines for the first part of the front leg. At the bottom, draw two short horizontal lines: one for the bottom of the foot and one for the hoof.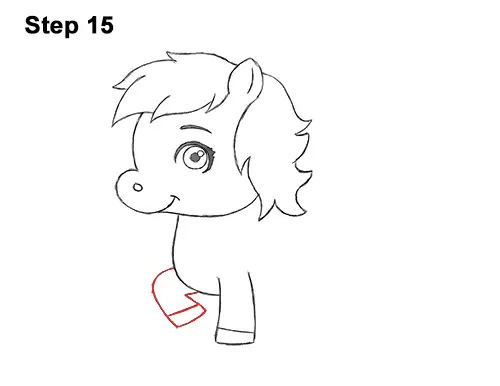 Step 15: To the left, draw a curved line for the pony's other front leg that's folded at the joint. Using shorter, curved lines, add the right edge of the leg and the foot and hoof at the bottom.